Fundraising in 2021
Although this year may look a little different, one thing remains the same: our mission to find life improving therapies and a cure for A-T. Our grassroots fundraisers are the driving force that contributes to the funds needed for A-T research and we hope that you consider joining us this year in fundraising! If you're not comfortable with hosting an event in person, here are a few suggestions for how you can still make a difference! Please take a look below and learn how you can help the A-T Children's Project in our mission to cure A-T!
Please email us at fundraising@atcp.org if you're interested in fundraising!
Host an email campaign
Especially in this virtual world, sending an email to donors, friends and family is a quick and simple way to solicit donations. Reach out to those in your circle and let them know how A-T research continues and how they can donate. The A-TCP will create a customized donation page (click here for an example) for you to share with your donors. They'll be able to easily donate using this link from your email! Click here for an example of an email that you can send to your donors.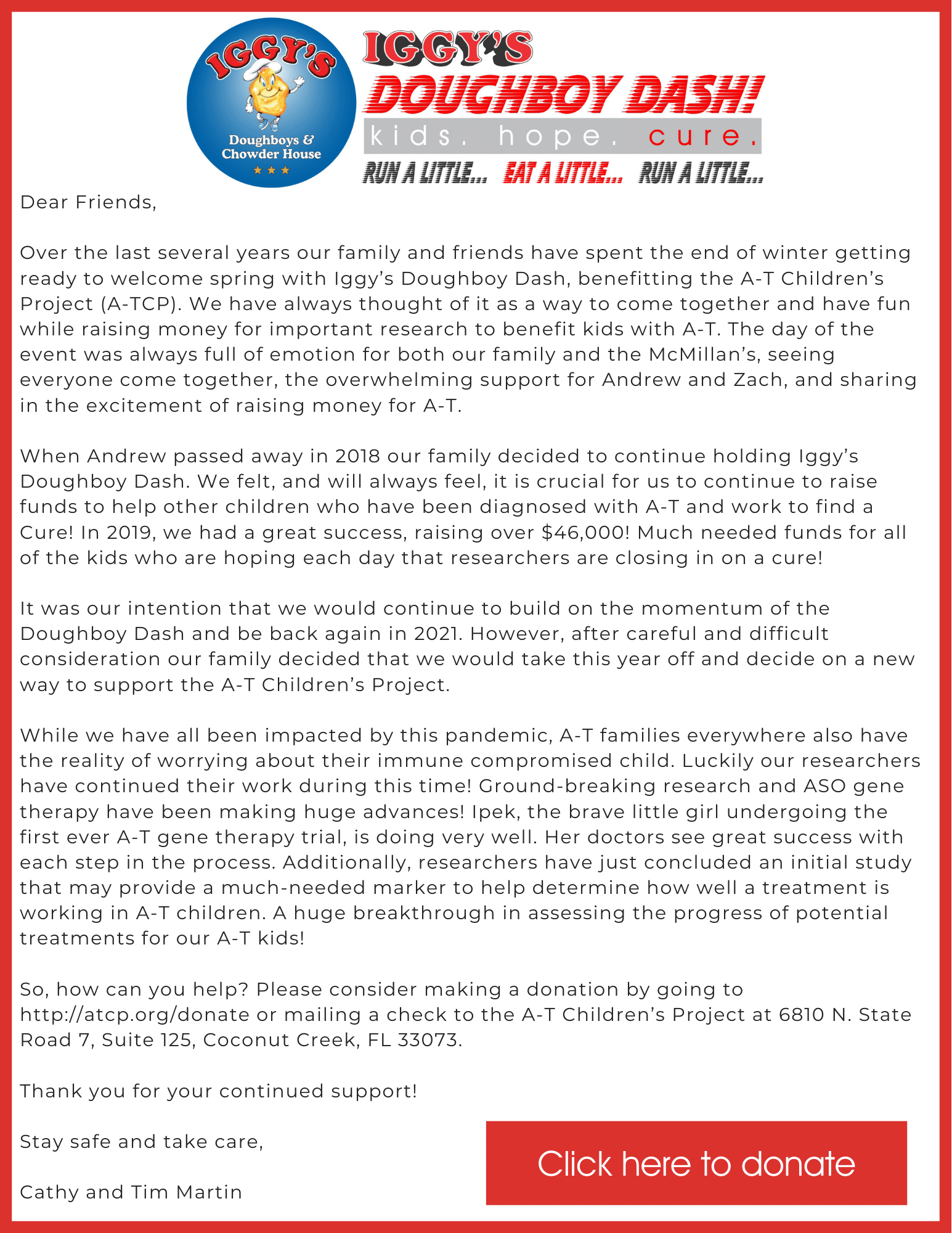 Host a letter Writing Campaign
In addition to sending an email, you can also mail a letter to your donors. The letter could include updates on how your family is doing during these unprecedented times in addition to a soft ask for donations. We could include both the link from your donation page in this letter as well as a return mailing envelope for donations to be mailed to. Click here to view an example of a letter that you can mail to your donors.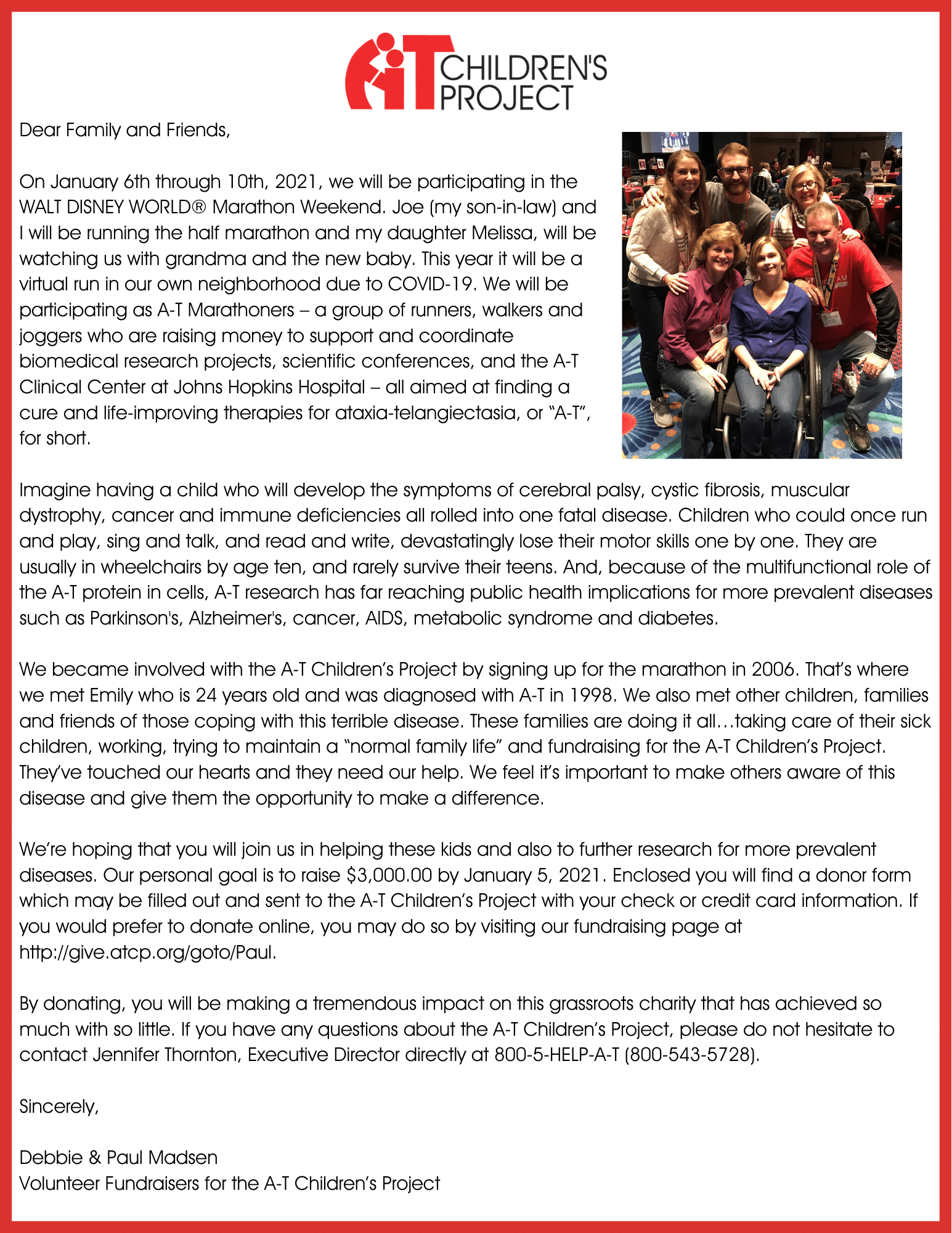 Host a virtual event
If you're looking to do something a little bit more, the options to host a virtual event are limitless! Host a virtual zoom party, a virtual raffle/auction, a virtual yoga class or a virtual walk. Email us at fundraising@atcp.org with your ideas and we'll work with you to set up your virtual event!
Click here to view a Virtual 5K that A-T mother, Crystal Olive, is hosting in 2021!
Click here to view a personal fundraising page that you can easily set up to solicit donations!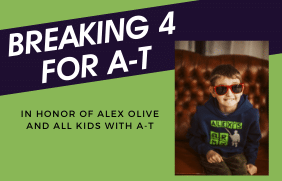 *Several golf tournaments are also scheduled to take place in person this year with social distancing protocols. Please click here for an example golf webpage that was used for last year's socially distanced golf event, Rylie's Angels Golf Tournament.