Spend time connecting with others who walk in your shoes
Join A-T parents and other caregivers to make new friendships and learn from others as well as leading clinicians. This is your opportunity to chat with other parents and caregivers, ask questions, and have both formal and informal opportunities to learn more about taking care of someone who has A-T. This kid-free weekend will give you a chance to connect with other caregivers and speak openly about A-T.
---
Spring 2019
April 5 – 7, 2019, Seaport hotel, boston, massachusetts
---
Fall 2017
October 20 – 22, 2017, Hyatt Regency O'Hare, Chicago, Illinois
Caregivers around the world met in Chicago, Illinois for the Inaugural Caregiver Weekend.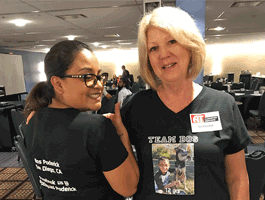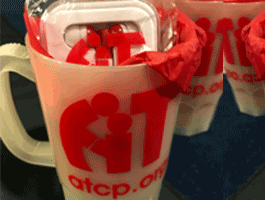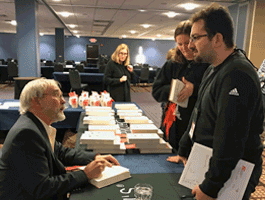 Topics covered included:
Clinical management of A-T
School issues
Assistive technology
Q & A with the clinicians
A-T research and possible future treatments
Taking care of yourself while taking care of everyone else
Invited speakers included:
Howard Lederman, MD, PhD and Thomas Crawford, MD, both from the A-T Clinical Center at Johns Hopkins Hospital
Phil Reilly, MD, PhD, venture partner at Third Rock Ventures and author of Orphan: The Quest to Save Children with Rare Genetic Disorders
Tim Considine, Recursion Pharmaceuticals' Strategic Development Senior VP
DOCUMENTS TO DOWNLOAD FROM THE WEEKEND: