IN HONOR OF OUR FRIEND JOE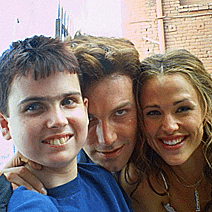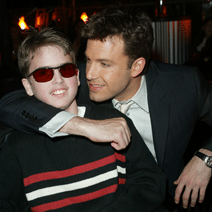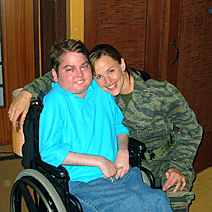 In celebrating Joe Kindregan's 25th birthday as well as our 15 years of friendship with Joe and his family, we will be matching donations made in honor of our friend, Joe, to the A-T Children's Project. We are happy to continue our support of A-T research, including the A-T Clinical Center at Johns Hopkins, which has made such a difference in the quality of Joe's life.
Please consider making a donation on this page and we will match your donation up to $25,000 until May 1, 2013!
The A-T Children's Project is a nonprofit organization that raises funds for biomedical research projects, scientific workshops, and a clinical center – all aimed at finding life-improving therapies and a cure for ataxia-telangiectasia (A-T). A-T causes progressive loss of muscle control, immune system problems, and a high rate of cancer, particularly leukemia and lymphoma.
Ben Affleck and Jennifer Garner