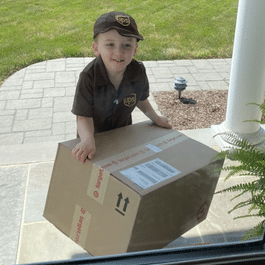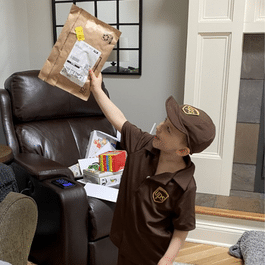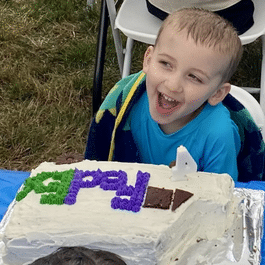 Meet Connor! Connor is a fun, bright, loving, 4-year-old boy who is OBSESSED with delivery trucks. In fact, he had a FedEx birthday cake, wears a UPS uniform and plays delivery man with cardboard boxes all day long!
Connor has been diagnosed with ataxia-telangiectasia (A-T). A-T is a genetic disease that attacks children, causing progressive loss of muscle control, cancer, and immune system problems. For A-T Awareness month (August), we ask that you support Connor by donating to the A-T Children's Project in their mission to find a cure for Connor and all other children and young adults with A-T!
Thank you for joining Connor in his Truck Drive for a Cure!