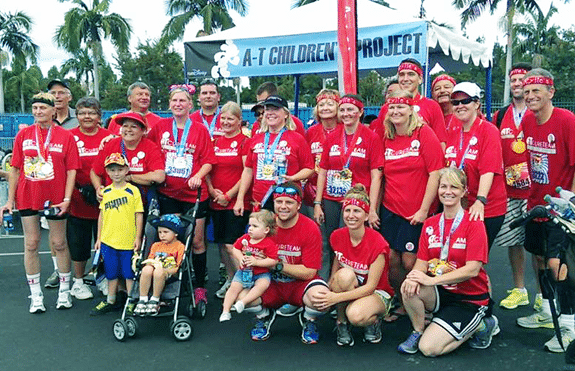 Over 250 A-T CureTeam runners completed either 5K, 10K, Half Marathon, or inaugural Dumbo Double Dare (10K and Half Marathon) over Labor Day weekend, lacing up to help fund research to find a cure for A-T.
At the pasta dinner on Saturday night, Mickey and Minnie joined the crowd of nearly 500 people for photos. And, everyone enjoyed the live music of the band Too Phat Feat, all relatives of Cathryn Achilles, who has A-T.
The runners raised a total of $255,866.
Check our A-T CureTeam Facebook page for more photos of the weekend.