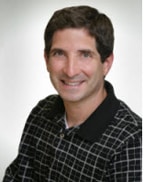 The A-T Children's Project welcomes Dr. Philip LoGrasso to its Scientific Advisory Board. Dr. LoGrasso is a Professor in the Molecular Therapeutics Department and Senior Director of Drug Discovery in the Translational Research Institute within The Scripps Research Institute where he has been since 2005. He current serves on the Scientific Advisory Board for Envoy Therapeutics in Jupiter, FL, a position he has held since 2009.
He is also a member of the Scientific Advisory Board for Arrien Pharmaceuticals in Darien, Connecticut. Both of these companies are focused on developing novel therapeutics for central nervous system disorders, especially Parkinson's disease. In 2012, Dr. LoGrasso joined the Scientific Advisory Board of the A-T Children's Project.
Prior to joining Scripps Florida, Dr. LoGrasso was a Program Officer at the NIH and had responsibility for funding a $50MM research portfolio of grants in the areas of chemical biology, medicinal chemistry, pharmacology, and postdoctoral and graduate training fellowships. In his most recent industry position Dr. LoGrasso was the Director of preclinical research and development at Avera Pharmaceuticals, a venture-backed CNS drug development company, responsible for pharmacology, toxicology, ADME, and pharmaceutics. In this role he placed two compounds into Phase II clinical development for depression and cognitive impairment.
Prior to joining Avera, Dr. LoGrasso was a Research Fellow at Merck Research Laboratories for nearly nine years working in the areas of inflammation and molecular neuroscience. In this capacity he was responsible for biochemical evaluation of preclinical drug candidates and novel target discovery efforts. His main research focus was on MAP-kinase signal transduction pathways and associated mechanistic enzymology, inhibitor characterization, and structure-function relationships for MAP-kinases. He also initiated a drug discovery program for Rho Kinase.
Dr. LoGrasso received his B.A. in chemistry from New York University in 1985, his M.S. in biochemistry from Florida State University in 1988, and his Ph.D. in pharmacology from the University of Florida in 1992. This was followed by post-doctoral training at the Sandoz Research Institute (now Novartis) working in the area of atherosclerosis and metabolic disease focusing on enzymes in the cholesterol biosynthetic pathway.