When:
March 8, 2022 – July 9, 2022
all-day
2022-03-08T00:00:00-07:00
2022-07-10T00:00:00-06:00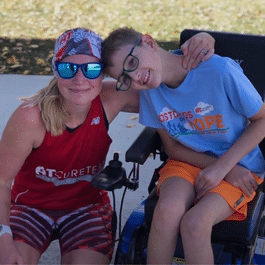 Join Crystal & Alex Olive in
100 In their shoes!
A virtual event where we challenge YOU to complete 100 repetitions of your chosen exercise by July 9!
This can be push-ups, laps around a track, minutes spent exercising, days spent sticking to a workout routine, miles walked, or any other challenge you want to accomplish! You will be provided with an accountability sheet to color in one name as you complete each repetition in your challenge. Each name represents a child or young adult with A-T. Post your workouts on social media using the hashtag #100INTHEIRSHOES.
Registration is now closed.
---
USA
Registration is now closed. All participants will receive an event medal in the mail & an accountability sheet to track their progress!
---
canada
Registration is now closed. All participants will receive an event medal in the mail & an accountability sheet to track their progress!
Event medals available while supplies last.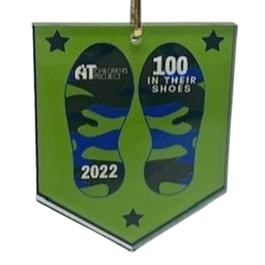 ---
Here's how to join!
All race registrants must read and agree to our Waiver prior to registering.
Register for $30 and participate virtually wherever you are! ALL participants will receive an event medal in the mail!
Choose any form of exercise for yourself. Not sure what you want to do? Click here for some ideas! 
Print out your free downloadable coloring page that will help you track your progress. (Note: If you want to complete 1 repetition a day with a 100-day streak, start your challenge on April 1 to complete it by July 9!)
Color in each name on the coloring sheet for every repetition you complete! For example, if you bike one mile and your goal is to complete 100 miles, color in 1 name on this page. If the next day, you bike 2 miles, then color in two names! The goal is to color in all 100 names by July 9! Each name that you color in represents someone with A-T!
Share your progress with us using the hashtag #100InTheirShoes
---
Turn your challenge into a fundraiser!
Why not fundraise while you work to reach your goal!? Create a free fundraising page and turn your physical challenge into your own fundraiser! Easily customize and share your page with your friends and family and raise money to benefit the A-T Children's Project!
BONUS: The person who fundraises the most for this event will win an awesome prize! Winner will be announced July 11th!
FUNDRAISE IN THE USAFUNDRAISE IN CANADA
Not sure how to create your fundraiser? Click below!
---
Purchase an event shirt
Take part in your challenge while wearing an event t-shirt to spread awareness!
Click here to purchase your shirt!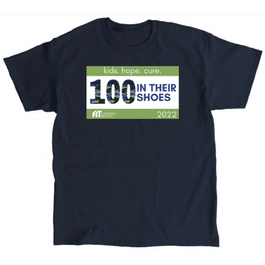 ---
FAQS
Q: Why 100?
A: They say walk a mile in their shoes… we say let's go 100! Crystal, an A-T mom, will be participating in her own challenge to race 100 miles in the Sinister 7 Ultra on July 9th and 10th in Alberta Canada. This race inspired Crystal to host 100 In Their Shoes leading up to the race so that all A-T friends and families can show their support too and do 100 in their own shoes!
Q: What do I get when I register?
A: Once you register, you will receive a free downloadable coloring page to track your progress. All participants will also receive an event medal in the mail as well as the opportunity to create a free personal fundraising page!
Q: What should I do 100 of?
A: The best part about this challenge is that you get to choose! Want to work on your strength? Challenge yourself to 100 push-ups! Want to run 100 miles? Run a mile each day until you reach 100! You can even complete all 100 in one day if you spent 100 minutes exercising. The sky is the limit… all you have to do is choose your goal and stick to it! Click here for some more ideas for how you can complete your 100!
Q: How do I know when I get to 100?
A: Once you register, you will receive a link to download a free coloring page. With every repetition you complete, color in a name on the page! Once every name is colored in, you will have reached your goal of 100 In Their Shoes!
Q: Is fundraising required?
A: Nope! Although it is not required, we do hope that you choose to fundraise while you join us in the challenge!
Q: I want to get my school involved. How can I do that?
A: This challenge is perfect for students! We suggest turning the challenge into a one-day event where students are tasked to complete their 100 at school. No registration required! Just email us at fundraising@atcp.org for more info on how you can bring this challenge to your local school or sports teams! The key is to spread awareness and fundraise!
Additional questions? Email us at fundraising@atcp.org!
sponsors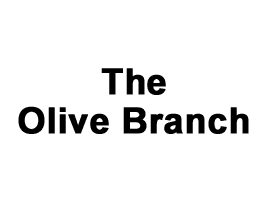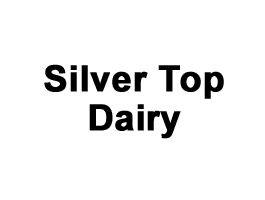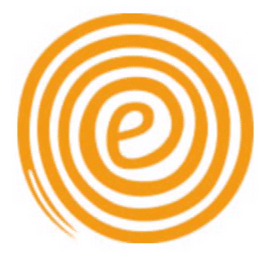 With this year's fundraising campaigns, we expect to raise $139,000 at an estimated cost of $16,700. Canadian Registered Charity #866794183RR0001.