When:
June 19, 2021 @ 9:30 am – 3:00 pm
2021-06-19T09:30:00-07:00
2021-06-19T15:00:00-07:00
Where:
Any Where! Hilltop Dairy - TWP 94045 Secondary Hwy 811
Fort MacLeod
AB
Canada

Contact:
Conrad & Rhonda Van Hierden
403.715.3087 or 403.634.2626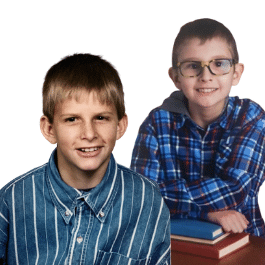 virtual A-T Walk or bike for a cure
5K Family Fun Walk or bike ride- Rain or Shine – walk or bike any time, any where
This event is now closed.
Research for the A-T Children's Project continues. With hope, a cure is possible and we hope to see you virtually at our event in memory of Randy and in honor of Alex and all children with A-T!
Randy was born March 2,1984, and A-T changed his life. Alex is 10 years old with A-T and suffers from a primary immune deficiency and has lost most of his ability to walk independently. Awareness for this rare genetic disease is extremely important to our family and we are so excited to continue spreading awareness this year at our virtual event as we help raise funds for the A-T Children's Project Canada.
Children with A-T deserve a cure. And because of your gift, all A-T kids and families have hearts filled with hope. The kindness and caring thoughtfulness of so many people just like you give children with rare, genetic diseases hope for treatments. Your donation truly makes a difference in our race for a cure. Thank you for your support in our mission to cure A-T.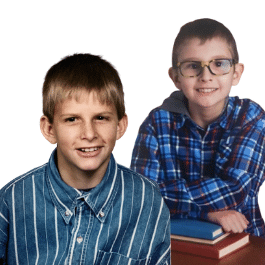 ---
Thanks for joining us! See you next year!
June 19th
Drive thru subject to COVID-19 restrictions
Drive through this family fun activity and join us while we remain socially distanced inside our vehicles! Volunteers will be directing how participants can drop off their donations and collect their t-shirts & goodie bags (must choose registration option that includes t-shirt).
   Location of Drive Thru: HillTop Dairy Farm. Range Road #94045. Hwy
811 North of Fort Macleod, Alberta Canada
Date: June 19, 2021
        Time: 9:30am to 3:00pm
---
registration Options
FREE Registration – no t-shirt included: FREE
Paid Registration – t-shirt included: $25 CAD (pick up your shirt at our drive-thru on June 19th)
Sign-up for a free fundraising page by joining Team Alex and Randy. Click HERE to download a sponsor form.
(The only requirement is that you must follow local social distancing guidelines.)
With this year's fundraising campaigns, we expect to raise $125,000 at an estimated cost of $14,000. Canadian Registered Charity #866794183RR0001.
sponsors
donations of $200+