When:
August 6, 2023 @ 11:00 am
2023-08-06T11:00:00-04:00
2023-08-06T11:15:00-04:00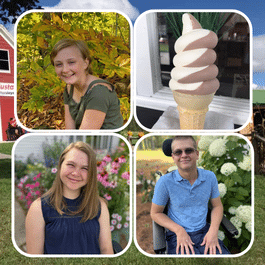 Maine for a cure
In honor of Josh and Brooke Brochu and in memory of Emmy Rowles
Our fundraising page benefits the A-T Children's Project (A-TCP). It is in honor of Brook & Josh Brochu and in memory of Emmy Rowles, who were diagnosed with ataxia-telangiectasia (A-T): a rare neurodegenerative disease that attacks children causing a loss of muscle control, immune system problems, and a high rate of cancer.
We ask that you join us in honoring Josh, Brooke & Emmy by making a donation. With only approximately 400 A-T children in the US living with this disease, the burden of funding research lies with each family and progress is made only with the generous donations of people like you. Make a donation today! Thank you for helping us find a cure for A-T!
Donate online OR mail a check to A-T Children's Project, 6810 N. State Road 7, Suite #125 Coconut Creek, FL 33073. Please include a note that it is for "Maine for a Cure" with your check. Please also email your sponsor logo to fundraising@atcp.org.