When:
April 22, 2021 – April 29, 2021
all-day
2021-04-22T00:00:00-06:00
2021-04-30T00:00:00-06:00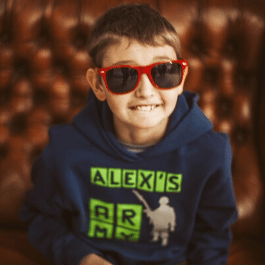 Join Crystal & Alex Olive in
Breaking 4 for a-t!
honoring Alex olive and all children and young adults with a-t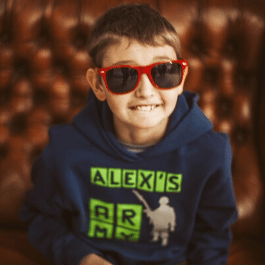 Alex is 10 years old and has Ataxia-Telangiectasia (A-T). A-T is a rare genetic disease that effects coordination, causes immune deficiencies, and high rates of cancer. In 2020 Alex transitioned into a wheelchair full time but that hasn't slowed him down! Everyday at school, Alex uses a walker with the help of his TA and walks 4,200 steps (that's equal to 3km!)
For him, that's like running a marathon!
Alex's triumphs each and every day has inspired his mom, Crystal Olive to turn that 4,200 steps into her own 42km race. On April 29, Crystal will be racing from Fort Macleod to Alex's school in Claresholm to raise awareness and funds for the A-T Children's Project. Crystal will be attempting to break 4 hours (which would put her in the top 24% of all female athletes in Canada).
If you would like to support Alex and run your own race too, please consider signing up and running your race (3km) virtually! The event is free but donations are encouraged. Let's raise $4,200 in honor of Alex and all kids with A-T!
Registration & DONATION OPTIONS
All race registrants must read and agree to our Race Waiver prior to registering.
With this year's fundraising campaigns, we expect to raise $125,000 at an estimated cost of $14,000. Canadian Registered Charity #866794183RR0001.
---
Virtual 3km race registration
FREE (with option to donate)
Participate in a virtual 3km anywhere at anytime between April 22-29 | Share photos on social media using hashtag #BREAKING4FORAT
---
DONATE
Make a donation of any amount to support children and young adults with A-T and help us reach our goal of $4,200!
---
Corporate Sponsorship
Please email Crystal at crystalvanrootselaar@hotmail.com if you are interested in becoming a corporate sponsor for this event.
---

Alex's army bath bomb
Support Alex's Army by purchasing an Alex's Army cotton candy scented bath bomb in Alex's favorite color… camo!
KDL Cosmetics will generously be donating 50% of all proceeds to the A-T Children's Project!
Click HERE to purchase yours!
---
event info
download your race bib
Prior to the race, click here to view your race bib #. If you can't find your number, it is possible that this list has not yet been updated with your info. In the meantime, please use #2827 as your number (it spells ATCP on the keypad!)
Click here to download your race bib, enter your race bib # and print it for your race!
Print your race finisher certificate
After you complete your race, click here to print out your race finisher certificate!
use #breaking4forat
Be sure to post photos on social media using the hashtag #Breaking4forAT
GET CONNECTED
JOIN OUR RUNNING CLUB ON STRAVA: 
Once you've registered, download the Strava app on your phone and join our A-T Children's Project running club! While you train at home, you'll be able to share your results with all other runners who have joined you in the race to cure A-T!
JOIN OUR A-T SATURDAYS FACEBOOK PAGE:
After you're signed up on Strava, be sure to follow our training Facebook page! Crystal will be posting awesome workout tips, motivational videos and event updates here!
sponsors