When:
October 2, 2020 @ 8:00 am
2020-10-02T08:00:00-04:00
2020-10-02T08:15:00-04:00
Contact:
Sherri Domitrovits
845.896.4907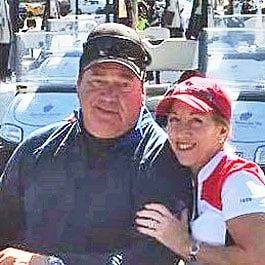 Donate to Hope for a cure!
join Sherri Domitrovits and family in the fight to cure a-t!
Dear Friends & Supporters,
Over the last few years our family and friends have looked forward to joining us at our Hope For A Cure Golf Outing, benefitting the A-T Children's Project (A-TCP). We have always looked forward to this event as a way of raising money for important research to benefit kids with A-T. The day of the event was always full of emotion, seeing everyone come together with overwhelming support for all children and young adults with A-T. Unfortunately, due to COVID-19, we have cancelled our event this year, keeping everyone's health and safety in mind.
Although the event will no longer be taking place in person, we do ask that you consider making a donation to the A-T Children's Project in leu of our event. Especially in times like these, it is crucial for us to continue to raise funds to help children who have been diagnosed with A-T and work to find a cure!
Between research projects at major universities, partnerships with biotech companies, the work of the A-T Clinical Center at Johns Hopkins, and taking advantage of new technologies, the A-T Children's Project has been working harder than ever. This year they initiated the first-ever clinical trial to give one little girl a gene therapy drug called an antisense oligonucleotide (ASO) at Boston Children's Hospital. A-T families all over the world are watching, as are other rare disease groups, as they hopefully make history – all possible thanks to donors like you.
Please consider making a donation to A-TCP on behalf of Hope For A Cure to continue our fight to find a cure for this awful disease. 
Once again thank you for your support in our battle against Ataxia Telangiectasia.
Stay safe and take care,
Sherri Domitrovits & Family