When:
September 23, 2018 @ 10:00 am – 2:00 pm
2018-09-23T10:00:00-04:00
2018-09-23T14:00:00-04:00
Where:
Columbian Club
60 Harvard St
Summit, NJ 07901
USA

Contact:
Terry Brannin and Kristen Akian
(908)-918-0348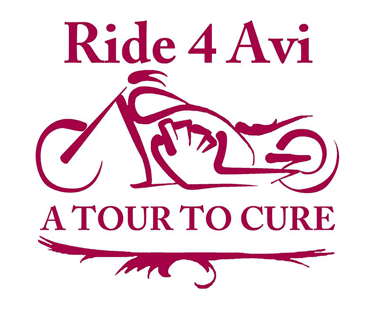 LET'S DO THIS FOR AVI!
I met the Akian's back in 2009 shortly after Avi had just been diagnosed with AT. They knew the current house they were living in would not be good for the life they were going to be leading moving forward. Avi would be in a wheelchair in a few years and they would need a home that could accommodate an elevator.
It was amazing to see how the sale of their home and the purchase worked out. They were very lucky to find great buyers that allowed them to stay in the house after they closed so they could find another home to buy and stay in the town that they loved so much.
It was also interesting to have a Realtor that just learned how to ride a motorcycle. I showed up one Sunday morning to show a vacant home and Kristen mentioned how Avi want a motorcycle too. He wanted a blue one, I owned a red one.
Can you imagine my surprised when Kristen came to me to say she wanted to do a motorcycle fundraising ride to raise money for AT and that I could help. HELP? I could barely ride and had never even been on a motorcycle fundraising ride!! What the heck was she thinking???
Lucky for me I had a lot of great riding friends that could point me in directions that help and supported us that first year. We had over 50 riders and were truly impressed with the turn out for year one.
Here we are in year "8" and those wonderful friends, old and new, still continue to help and support us. It's amazing how much so. I truly feel blessed to have meet the Akian's and to be involved with their efforts to help Avi and all the other families impacted by AT. It's also been amazing to meet so many riders that have been to our ride and continue to come back. Thank you for that.
SO, help me please, my goal for the ride this year is over 200 bikes and to raise $10,000 for this worthy cause. Please join us and if you can't, please donate. I know you have many places you can put your donation dollars however I just ask if I can please have your financial support. Every dollar helps. Thanks you again and I hope to see you on Sunday the 23rd of September at the Columbian Club/Knights of Columbus, 60 Harvard Street, Summit. Sincerely, Terry Brannin