We are always thankful for the A-T CureTeam, but this year, we are especially grateful. It is a tough time for everyone, so your support means the world to us.
Fundraising is always a challenge and the 2020 pandemic makes it even tougher – but the cure is out there and the A-T CureTeam is working harder than ever to find it. We hope this page helps you tackle your fundraising goal with confidence. Please adhere to your local social distancing guidelines during your fundraising. Thank you!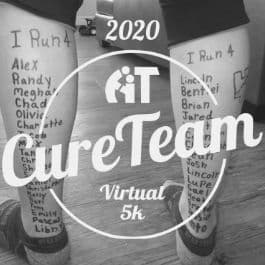 The money you raise goes toward cutting-edge A-T research and brings us closer to a cure!
Social Media Guide
This one page guide shows you how to add a donate button to a Facebook post and start a Facebook fundraiser. Using Facebook is a simple and effective way to bring in donations.
Post from the heart! See an example:
"In a few weeks, I will be participating in the A-T Children's Project Virtual 5K in honor of my niece, Julia. My support funds research for a cure for ataxia-telangiectasia. It would mean the world to me if you could JOIN TEAM JULIA to help find a cure by registering at http://give.atcp.org/site/TR?fr_id=1270&pg=entry with a $20 donation. Together, we can #bethehope!"
virtual events
Get creative! Have friends and family donate to participate in a virtual or socially distanced event you host. Here are some ideas to get you started!
Trivia night
Create four rounds of trivia questions and invite your friends and family to take part on Zoom by donating to play.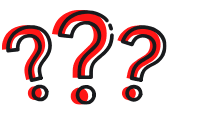 Movie night
Use Netflix's Party feature and host a movie night for you and your friends, with everyone logging on from their sofa at home and donating the cost of a movie ticket. You could even drop off popcorn and candy for any local donors!
Teach a skill
What do you know best? Share a skill you have by offering an online class open to anyone who donates. It could be bread-making, knitting, yoga, a new language. . .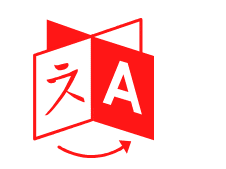 Host a Swap
Organize a swap! It could be books, wine, board games, recipes. . . To participate, have your friends and family donate on your fundraising page. To social distance, organize it via email and drop off items in mailboxes.
CHORES
Offer to do errands or chores for your friends and family in exchange for a donation. Wash their car, mow their lawn . . . make sure to socially distance when required!
guessing game
Bake a cake and let anyone who donates guess how much it weighs. Who ever is closest, wins the cake!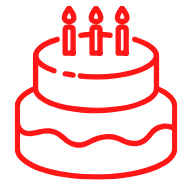 Tiktok challenge
Invite friends to donate and with each donation, let your friends vote on a viral (but appropriate!) song for you to do in a TikTok in honor of the A-T Children's Project. Post the TikTok and then challenge a friend to do the same.
You can do this!