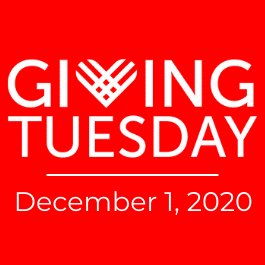 It's #GivingTuesday! We are so grateful that an anonymous donor has agreed again this year to match the first $50,000 in donations from now through Friday, December 4th!
The pandemic has made 2020 horribly difficult for everyone, including our wonderful volunteers who have been unable to run many of the fundraising events we normally rely on. But in spite of the challenges, this past year has been an absolutely incredible one for A-T research.
We started the year by treating a little girl who has A-T with an antisense oligonucleotide (ASO) gene therapy drug. While we are all waiting patiently to find out if the drug is working, we are so pleased she is tolerating the full dose of the drug without any side effects. We are now in the planning stages to treat more kids with A-T using this type of gene therapy.
Also, during this past year, we had a breakthrough that we've been seeking for a long time – a way to measure the neurodegeneration in A-T with a simple blood test for a protein called neurofilament light chain. This test holds tremendous potential to help with future clinical trials.
Besides driving ASO and biomarker initiatives, we are planning to keep up the pace in many other areas – orchestrating and supporting innovative research projects to find treatments for A-T. We couldn't have made this progress without your donations, and we can't thank you enough! We hope that you'll join us again this year to double your impact by making a Giving Tuesday donation.
Click here for information about the tax advantages of making a stock gift.