A-T Parents,
Hope you and yours are keeping safe and well!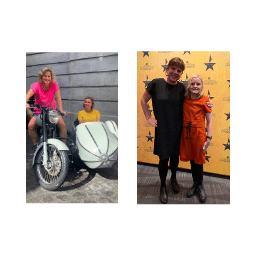 With schools across the United States and Canada closed, A-T parents are stepping up to manage homeschooling their kids.To help parents navigate this new normal, the A-T Children's Project hosted a special webinar on Saturday, April 18th.
Over 50 families tuned in as A-T moms and educators, Mary Veldink and Beth Hughes, shared their insights on a variety of homeschooling topics including easing transitions, maintaining social connections and managing frustrations. Please check out their Homeschooling Support Presentation for helpful strategies and key resources for students with A-T. You can also view a replay of the webinar here. Feel free to share the presentation with your child's teachers.
We hope this helps during these challenging times!
Take care,
Jennifer Thornton, Executive Director