Fundraising can be anything you want it to be! Take a look at three recent fundraisers hosted by A-T CureTeam members that really took some out-of-the-box thinking.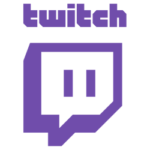 DJ_Kwik on Twitch
Meet Eric, a fresh addition to our CureTeam and a talented DJ who broadcasts on Twitch, a dynamic livestreaming platform known for gaming, entertainment, sports, music, and more. Recently, Eric hosted a captivating livestream in support of the A-T Children's Project (A-TCP). During his engaging 5-hour stream, Eric shed light on A-T and the vital work championed by A-TCP. His stream featured a dedicated donation button, enabling his followers and supporters to contribute directly to our mission. This marked A-TCP's first experience with Twitch, and it was a resounding success! Eric raised over $500 to be put toward finding treatments and ultimately a cure for A-T. Discover Eric's channel at: https://www.twitch.tv/DJ_Kwik.
Rosie's "Anything is Popsicle Ice Cream Stand"
Rosie, a dedicated member of our CureTeam, has a heartfelt commitment to fundraising in memory of A-T Warrior Jessica. She is famous at the A-TCP (and we are sure at her office as well!) for her beloved office 'snack stand' fundraiser which brings in donations year round. This year, she added a twist on her snack stand and hosted an ice cream pop up! At her "Anything is Popsicle Ice Cream Stand," co-workers donated to the A-TCP in exchange for delicious popsicles or the opportunity to craft their own waffle bowl sundaes.
Rosie is gearing up for Disneyland's Dumbo Double Dare Challenge (a 10K and half marathon) with our CureTeam this year in January. This will be her 15th race with the CureTeam!! Show your support for Rosie's fundraising efforts by visiting her page here!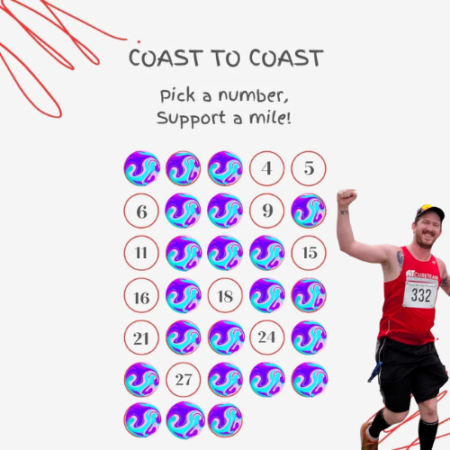 Scott's Sponsor a Mile Challenge
Scott is a CureTeam member who always goes the extra mile – literally and figuratively! He runs in memory of A-T Warrior Jared. This year, Scott is running what is unofficially known as the 'Coast to Coast Challenge' for the CureTeam by participating in the half marathon at Walt Disney World, Florida and then in the Dumbo Double Dare Challenge in Disneyland, California the following weekend. If you're counting, that's a total of 32.4 miles!
To meet his fundraising goal, Scott turned to the power of social media. He is asking friends and family to support each one of those 32.4 miles. Your chosen mile corresponds to your donation amount. For instance, if you opt to sponsor mile 20, you contribute $20 to Scott's fundraising page for the A-TCP. This innovative approach aims to raise nearly $600 for A-TCP! It's an excellent way to engage your supporters and provide a clear visual of your progress toward the goal. Join Scott's mission by making a donation here!
As always, THANK YOU to everyone fundraising for the A-TCP. Together, we have the power to change lives and bring us closer to a world without A-T.