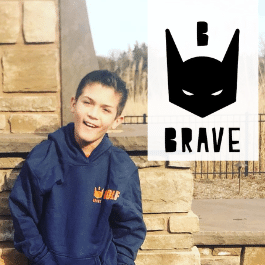 The Third Annual B Brave golf outing and dinner on October 4, 2021 was the best one yet! The event included hole-in-one contests, a shot-ski, silent auction, swag bags, raffles and awards. The Payne family does a marvelous job hosting this event each year in honor of their son Brandon who has A-T. Over 200 supporters participated in this year's event at the Woodside Club, an exclusive, members-only country club situated on the former Burden Estate in Syosset, New York.
The B Brave golf outing is a scramble. A scramble is when golfers are put into teams and each team member takes a tee shot. The team then decides which of their shots is in the best position to play next. All team members then play from that best position. A golf scramble is a great format for this event because it takes off the individual pressure and is welcoming to non-golfers.
In addition to golf, the B Brave auction is always irresistible. This year, the items include a one-night stay at a castle, a NY Islanders autographed hockey stick, tickets to The Drew Barrymore Show, an autographed helmet from the Cowboys' quarterback, and even a vacation to Belize or Costa Rica!
This year's event was extra-special because Brandon attended the golf outing for the first time with his brother Cameron. In back-to-back big days for the Paynes, Brandon also turned 10 the very next day – happy belated birthday to Brandon!
B Brave raised $90,947 this year! The A-T Children's Project is so grateful to the Paynes for hosting the event, the dedicated volunteers and all the golf and dinner attendees who helped make the event such a success. We are excited to be putting everything raised by this event toward our mission to find life-improving therapies and a cure for A-T.