The next four weeks will be big fundraising weeks for the A-T Children's Project! We have five outstanding events happening this fall.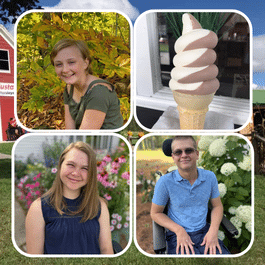 Every Saturday from August to October, the Brochu family is serving up Custard for a Cure at their dessert stand in Maine. In addition to their premium soft serve frozen custard, they also sell seasonal homemade desserts including strawberry rhubarb pie, carrot cake and chocolate chip cookies! They consistently rake in rave reviews. Custard for a Cure is in honor of Josh and Brooke, and in memory of Emmy.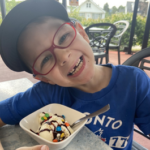 This weekend, the Van Dyke family hosts Birdies for Brayden – their annual golf tournament in Ontario, Canada. Each year, they blow us away with their creativity and energy. Their auction items are always a huge hit. From signed Toronto Maple Leaf helmets to hand-crafted stump tables, they always have something for everyone. And, to top it off, they have a steak dinner!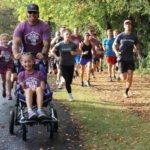 Next weekend, over 350 people will participate in Emmy's Rustic Run in Wisconsin. The Liufau and Nathan families plan an event that is 100% FUN for all involved. This year's festivities include a scavenger hunt, pancake breakfast, silent auction and more. They warn that this year's 5K trail is more difficult than in years past to represent how hard kids and adults with A-T have to work every day. They do hard things and so can these Rustic Run runners!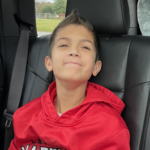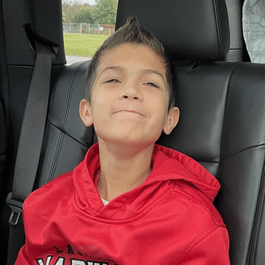 October kicks off in New York with the 4th annual B BRAVE Golf Outing & Dinner hosted by the Payne family in honor of Brandon. Fundraising for this event started early – Brandon's cousin started selling bracelets and lemonade back in June raising $129. More recently, a group of Brandon's supporters biked along the ocean in his honor, raising over $450. We can't wait to see how the event goes!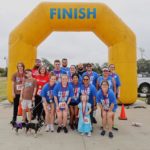 The second weekend in October is the 2nd annual Some Run in Texas. Hosted by Pamela Digby in memory of Jared, this event is bringing back the favorite activities from last year including 'Some Wrestle' (an arm wrestling station) and 'Some Shuffle' (a leisurely stroll around the pond). New activities this year are a silent auction and a special visit from Sonic the Hedgehog.
These fundraisers have been working incredibly hard these past few months to make these events happen and to make sure nothing gets in the way of A-T research. Please take a moment to send each of these fundraisers some positive vibes and wishes for good weather (and generous donors!) for their upcoming events.
There's more fundraising to come – Giving Tuesday is just a few months away on November 29. Let us know if you want help crafting a letter out to your supporters!