The week after the holidays always means one thing – thank-you notes! Here are some simple yet meaningful ways to thank your supporters.
Send a card! Check out these two fabulous examples. We love how both cards include blank space where you can add in a personal handwritten message.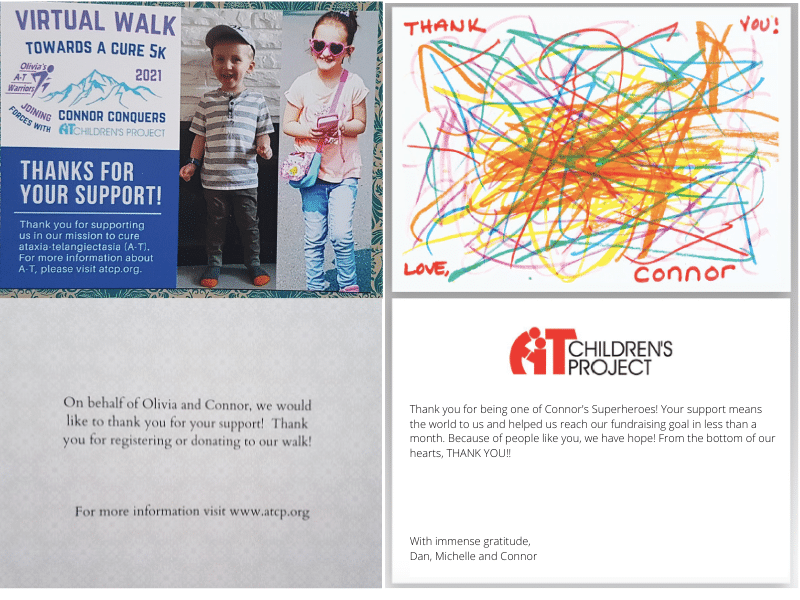 Social media is also a great way to show your appreciation and highlight what you have achieved! Take a look at these examples from Olivia's A-T Warriors on Facebook. The use of video in the latest post is especially meaningful as supporters get to hear from Olivia herself! (The video is posted in a private group so is not linked, but trust us, it's adorable!)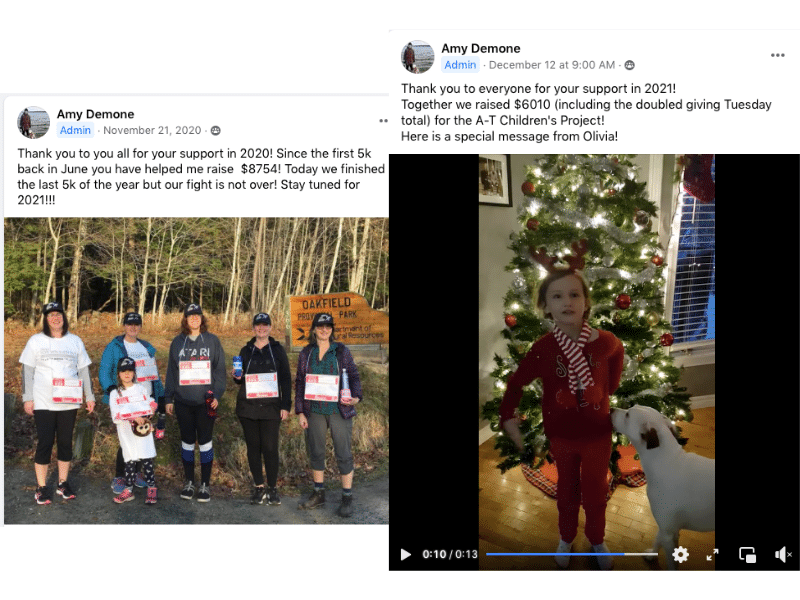 There are so many ways to show your gratitude to supporters. Whether it is a card, a homemade craft, a phone call or even a simple text, thanking your donors is a critical part of fundraising.
---
If you're looking for a thank-you image to post, take a look at this template – all you have to do is upload a family photo! Let us know if you need any assistance. Also reach out to us if you would like a list of your supporters' emails and mailing addresses. You can use the form below or email us at fundraising@atcp.org.