Have you been thinking about getting into the fundraising game? Now is the time and we are excited to announce why!
Thanks to this year's matching opportunity from The Wasie Foundation, proceeds from five new virtual auctions will be matched up to $1,000 each! We are looking for five volunteer fundraisers to step up and take on this challenge. The A-TCP will be there to guide you every step of the way!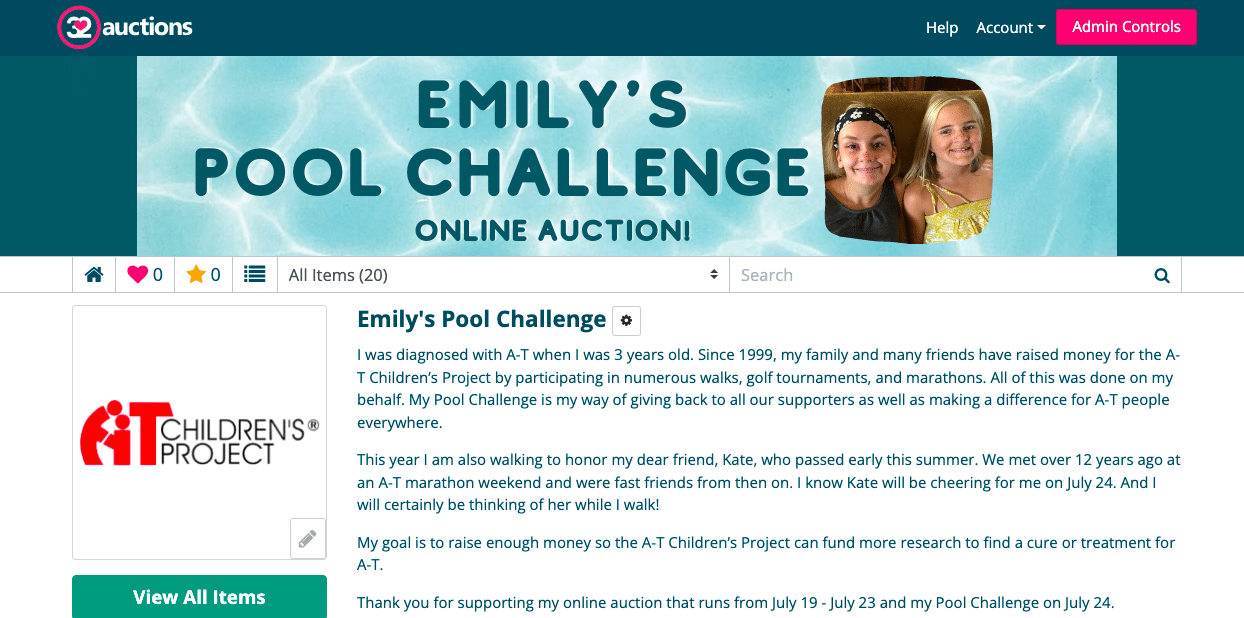 What does hosting a virtual auction entail?
Working with A-TCP staff to get set up on 32auctions – our easy, user-friendly virtual auction platform
Soliciting item donations from members of your community
Uploading photos and descriptions of each item to the auction website
Spreading the word about the auction to friends and family
Sharing the auction link with your community!
See our blog post from August for tips from the Wier family who raised over $18,000 with their Links for Lincoln virtual auction last summer. Also check out the A-TCP how-to guide that gives you an idea of what the platform is like. We recommend starting to plan your auction at least three to four months out.
Interested? Want to learn more? Reach out to us! Call us at 954-481-6611 or email fundraising@atcp.org.
Thank you for helping us to take advantage of this amazing opportunity from The Wasie Foundation and thank you for bringing us one step closer to treatments and a cure for A-T!