We are so excited to introduce to you some of our fundraising plans for 2022! We have a handful of grassroots fundraisers who have already begun planning how they will make a difference this year for children and young adults with A-T. Some have chosen to host in-person or virtual events and others will be creating simple online fundraisers. Check out some of our upcoming events below and let us know if you'd like to participate or create a fundraiser of your own!
PilATes for a Cure
Claire, an A-T CureTeam member, has a passion for Pilates and she's turning that into a fundraiser of her own! Claire has organized a group mat Pilates class at a local Pilates studio to benefit the A-T Children's Project in April. It will take place both in person and virtually. If you'd like to attend, please register using the button below!
100 In Their Shoes Challenge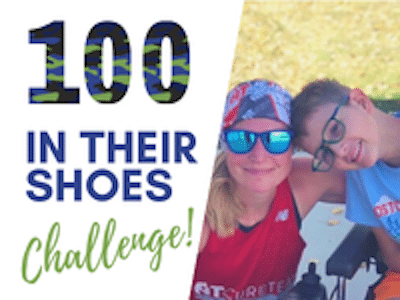 A-T mom, Crystal Olive, will be hosting a virtual challenge from March to July. Participants will be challenged to complete 100 repetitions of their chosen exercise and will receive an accountability coloring sheet upon registration. The sheet will have 100 names of A-T children and young adults on it. For each repetition that is completed, the participant will color in 1 name on the sheet in honor of an A-T child or young adult! For example, you could:
Walk 1 mile a day for 100 days
Do 10 jumping jacks a day for 10 days straight
Or even complete all 100 repetitions in a day by spending 100 minutes exercising!
For each mile walked, each jumping jack completed or each minute spent exercising, you will color in one name of a child with A-T. The best part is that you get to choose how you will complete your 100! Participants will have until July 9th to color in all 100 names. More information about this event and how you can register is coming soon! Please note that school participation is welcome – reach out to us if your school is interested.
Online Fundraising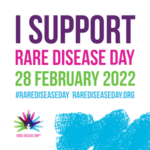 In addition to events, some grassroots fundraisers are hosting online fundraisers using this link. This is a great way to make a difference this year without setting up an actual event. All you have to do is create your fundraising page and share it with friends and family! So simple! As a reminder, Rare Disease Day is coming up on February 28. This could be a great option to start your fundraising for Rare Disease Day!
We hope that you are just as excited as we are for the fundraising events to come in 2022. Whether you choose to attend an event, create one of your own, share a fundraising page or spread awareness for A-T, we want to thank you so much for your support. Good luck making your impact this year – we can't wait to see what you do!
Be sure to also keep an eye out for our next post. We'll be sharing some of our awesome golf tournaments coming up that you won't want to miss!