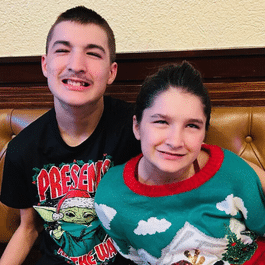 See you at Strike Out A-T!
Please make your registration selections below. The bowling value is $8/person, and the remainder is tax deductible.
On behalf of Mason and Sadie, their family, and the A-T Children's Project, thank you so much for your support and helping us find life-improving therapies and a cure for A-T!
Please note:  If you cannot attend for whatever reason, your registration fee will be considered as a 100% tax deductible donation to the A-T Children's Project.
Registration is now closed.