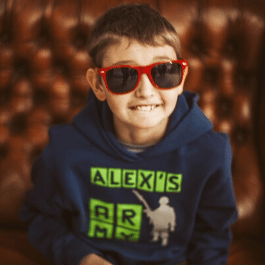 SEE YOU (virtually) AT our Breaking 4 for a-t 3km!
Registration for this event is free! Please consider joining us in the virtual 3km and race from anywhere anytime from April 22 – April 29. Be sure to use the hashtag #BREAKING4FORAT and share your race photos with us on our Facebook page!
On behalf of the Olive and Van Hierden Families, and the A-T Children's Project Canada, thank you so much for supporting our fundraising efforts and helping us find life-improving therapies and a cure for A-T!